Group
·
Multiple locations
·
Flexible Remote
Threat Intelligence Engineer
Communication, spreading the word and thought leadership is what you do!
Communication, spreading the word and thought leadership is what you do.
We are looking for a Threat Intelligence Engineer to be responsible for maintaining and communicating a relevant and updated view of the Threat Intelligence landscape and Cybersecurity more broadly – on behalf of the Conscia Group.
Is this an opportunity for you? Please contact us or apply now!
About the Role
The Threat Intelligence Engineer shall in co-operation with the Group CTO ensure that Conscia leverages feeds coming from Recorded Future, Cisco, Palo Alto, and other vendors to build and communicate a company perspective on the most important developments in the Global and Regional Threat Landscape, including what may be particularly relevant to the Company's target market or existing customer base. The Threat Intelligence Engineer will move Conscia toward our goal of accelerating our Security business, especially our Security services business (primarily Managed Detection & Response services delivered from its SOC), by way of strengthening our brand reputation as a leading, trustworthy, and highly competent Cybersecurity partner.
The Threat Intelligence Engineer will report to Group CTO and primarily liaise with the Group Product Director of Security, the SOC teams, and occasionally the Sales & Marketing teams to coordinate messaging and content through public channels.
Key responsibilities include:
Risk update—Global/regional/industry/tech risk update covering specific campaigns done by threat actors; includes adversary capabilities, exploits used, suggested protection and remediation actions, and more
Press releases for major incidents—includes Executive Summary, Description, Risk Assessment, Customer Guidelines, Timeline, and more
Security Report—summary of what has happened in the Threat Intelligence/Cybersecurity landscape since the last report, especially with regard to risk trends, major attacks, major vulnerabilities; may also include identifying and summarizing key proprietary information such as data derived from MDR/SOC services offered to customers
Blog—rotating topics such as but not limited to: remote working, ethical hacking, legendary hacks, compliance, regulatory environment, hacking via USB, penetration testing
Internal newsletter—similar to risk update but with additional information such as key questions customers may ask and how to respond
Buyer's Guide(s)—interactive tool on MDR, explanation of key decision criteria, comparison of different terminology and technologies (e.g., SOC, SIEM, MDR, EDR)
Additionally, the Threat Intelligence Engineer will be responsible for supporting Global and Local spokespersons/evangelists in Cybersecurity by developing content and providing summaries and perspectives of the most important developments and pieces of information related to Threat Intelligence and Cybersecurity more broadly.
About you
From a similar role you have already proven your results and success by demonstrating strong capabilities in the Threat Intelligence and cyber security space. You excel in communicating and extracting the most relevant information and take pride and responsibility in acting as spokesperson and Key Opinion Leader on behalf of Conscia. You are strong in building relations and stakeholder management is key to your everyday work. You provide direction and clarity for the people you work with and inspire collaboration and trust in all your actions.
Further to this you have:
A relevant degree minimum at Bachelor/Master level
Minimum 5 years of experience from a similar position
Expertise in Threat Intelligence and Cybersecurity
Commercial mindset
Experience in working with geographically spread teams in Europe
Strong ability to build relations and manage stakeholders
Excellent command in English – in speech and writing
Strong industry knowledge from the IT industry
A proven track record of influencing and advising leadership teams
A strategic mind-set, pragmatic approach and strong communication and presentation skills
All the good traits of a strong team player!
Join us!
Did we get you inspired? If so, we look forward to hearing from you!
Please apply via the link - applications will be read, and interviews will be conducted continuously.
Any questions to the role? Please reach out to Group CTO Pascal Huijbers +31 652692460.
About us
Conscia is a Network of Knowledge and one of the leading European ICT service providers, specialising in cyber security, IT infrastructure solutions and Managed Services with DKK 3.0B in revenue. As a trusted advisor Conscia strives to support the customers' 'business-critical IT infrastructure' across the entire value chain from design, implementation, operation, and optimisation. The ambition is supported by profound technical competencies and insight, which is displayed through the unique customer portal, this also form the basis for the best customer experience and the highest customer satisfaction in the industry. Another strategic goal for Conscia is to be the most attractive workplace for talented IT specialists in Europe within Conscia's domains. Conscia group has more than 850 employees across six countries (Denmark, Sweden, Norway, Germany, Netherlands and Slovenia). For further information, please visit www.conscia.com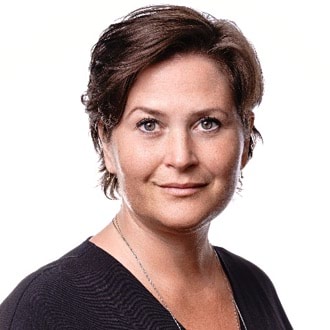 Related jobs
About Conscia
OUR PURPOSE

Enable our customers to fully benefit from global innovations in infrastructure & digitalization while protecting data and system integrity for them and their customers.
OUR AMBITION
Conscia is a network of knowledge, formed by the most passionate and talented specialists within secure IT infrastructure from across Europe. We use our combined knowledge and profound technical competencies to deliver the secure IT infrastructure solutions of tomorrow and help our customers transition smoothly into the digital future with 24/7 services covering network, data center, cloud collaboration and mobility. This takes a natural curiosity for learning the latest tech knowledge, close collaboration with each other and our customers, and a high level of professionalism.

Welcome to the Conscia network of knowledge!
Turnover
approx. 400 MEUR.